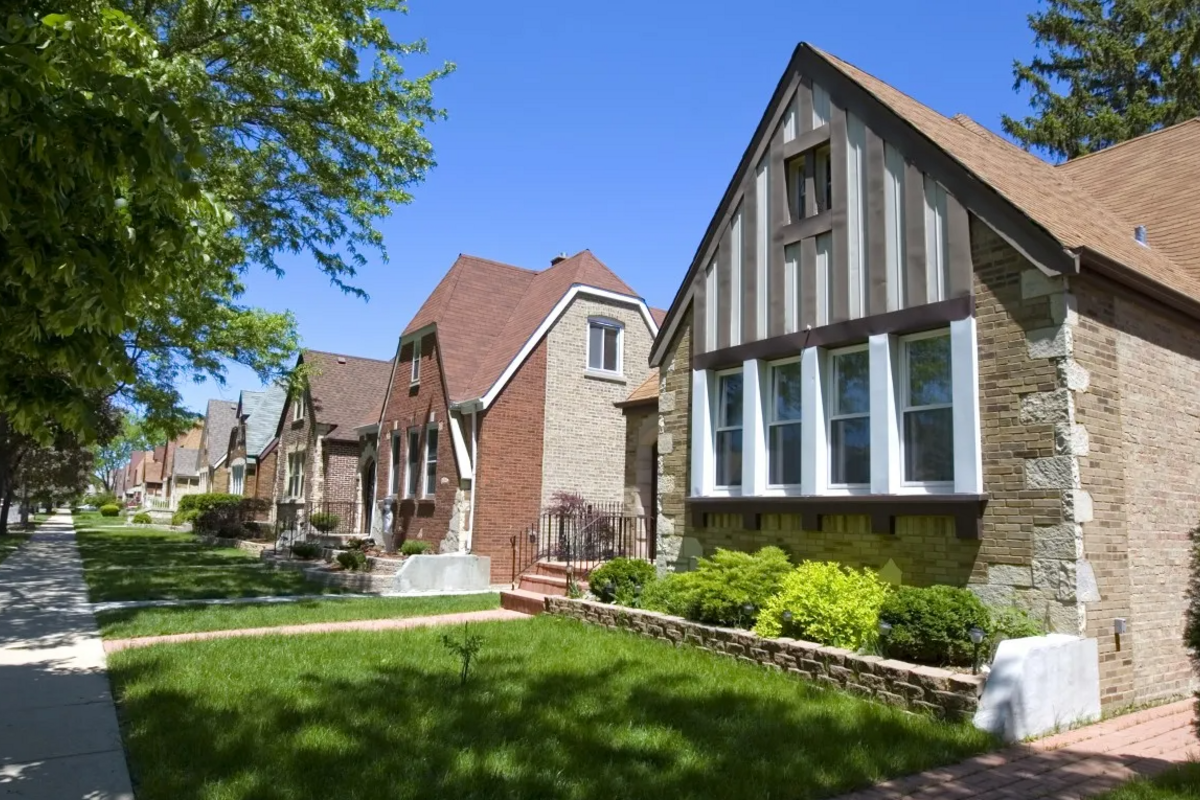 4 Tips for Researching Your New Neighborhood Before You Move
Posted on Mar 29, 2023
This blog article offers 4 practical tips for researching a new neighborhood before making a move. From exploring the area's amenities to assessing the commute and connecting with locals, this guide will help you make an informed decision and find the best neighborhood for your needs and lifestyle.
Continue reading
---
Why Climate-Controlled Storage is the Best Choice for Your Belongings
Posted on Mar 2, 2023
Discover why climate-controlled storage is the best choice for your belongings. Learn about the benefits of using climate-controlled storage units, including protection against extreme temperatures, prevention of mold and mildew, reduced risk of pest infestation, added security, and versatile storage options. Find out how Braun Moving & Storage's 50,000 square foot warehouse serves Connecticut and the entire Northeast for all your storage and distribution needs.
Continue reading
---
New Haven Movers - Braun Moving & Storage
Posted on Jan 20, 2023
Braun Moving & Storage is a reputable, licensed and insured New Haven moving company with decades of experience in handling moves in and around the area, providing a variety of services including Local, Out of state, International, Corporate Relocation that ensures efficient, smooth and safe move, and a commitment to quality and customer satisfaction.
Continue reading
---
Quick and Efficient Packing Tips for Your Next Move
Posted on Jan 3, 2023
Learn how to declutter, utilize household items as packing materials, and pack efficiently to save time and protect your belongings during a move.
Continue reading
---
How to Safely Pack Your Fragile Items for a Move
Posted on Dec 19, 2022
Moving can be a stressful and overwhelming experience, especially when it comes to packing and transporting your fragile items. At Braun Moving & Storage, we understand the importance of keeping your valuables safe during a move, which is why we have put together this guide on how to safely pack your fragile items for a move.
Continue reading
---
The Benefits of Hiring a Professional Moving Company
Posted on Jul 7, 2022
At Braun Moving & Storage, we understand the importance of making your move as smooth and stress-free as possible. Here are just a few of the benefits of choosing a professional moving company like us
Continue reading
---
Tips for downsizing after moving to a smaller home
Posted on May 3, 2022
Are you planning on downsizing? Give Braun Moving & Storage a call to help you in the process. Have you downsized before? Share your tips with us!
Continue reading
---
Hiring a Professional Danbury Moving Company
Posted on Feb 17, 2022
Moving to a new home or office can be stressful, but hiring a professional moving company in Danbury, CT can make the process much smoother. Braun Moving & Storage offers a range of services to help you prepare for a successful move. Learn about the importance of hiring a professional moving company, how to choose the right one, and the services offered by professional moving companies. Plus, get tips for preparing for a successful move and debunk common misconceptions about professional moving companies.
Continue reading
---
Tips for Packing Clothes and Linens for a Move
Posted on Oct 13, 2021
But, alas, if you are up for the challenge of packing your own linens and clothes, there are smart and efficient ways of completing this task. We compiled some advice that ensures this process will go as smoothly as possible.
Continue reading
---
How do I find a reputable moving company?
Posted on Jun 16, 2021
Making a move from your existing home and location to a new one can be very exciting. A chance to create a new home with new things, or find new ways of displaying the items that might have been in your old house can be quite exhilarating.
Continue reading
---
4 Common Questions About Hiring a Cross Country Moving Company
Posted on May 18, 2021
Get answers to four commonly asked questions about moving cross-country. The cost of hiring a cross-country mover can vary widely depending on a number of factors, including the distance of the move, the size of your household, and the amount of belongings you have.
Continue reading
---
7 Things You Need to Know When Choosing a Long Distance Residential Moving Company
Posted on May 3, 2021
Making a move, regardless of distance, can be considerably stressful and time-consuming. Add long distance to the mix, and it can be enough to push you over the edge. Thankfully, there are professional moving organizations all over the country that can help make a long-distance move more relaxed and as painless as possible.
Continue reading
---
What is the best moving company for long distance?
Posted on Nov 19, 2020
Moving across country or just long distance, is not an easy feat. Finding the right moving company to cover all the details along the way is crucial to ensure there's no problems along the way and none of the items get lost or damaged. When doing your research for the right company, it's important to get all the facts straight. Read below for some factors that should go into your decision to hire movers.
Continue reading
---
Braun Moving FF&E and OS&E Services
Posted on Sep 3, 2020
Braun Moving & Storage offers our FF&E and OS&E customers in the homebuilding, interior design and hospitality design trades professional white glove: receiving, inventory, kitting, delivery, assembly, unpacking and placement of furniture, fixtures equipment, and stocking critical operating supplies and equipment as well as disposition of old fixtures and furniture and equipment.
Continue reading
---
The Top 5 Mistakes to Avoid When Moving
Posted on Jun 13, 2020
The top five mistakes to avoid when moving: failing to plan ahead, not purging before you move, packing fragile items improperly, not making a moving inventory, and not researching moving companies. By avoiding these common pitfalls, you can make your move as smooth and stress-free as possible. Good luck with your move, and don't hesitate to reach out to a professional moving company like Braun Moving & Storage for help with any part of the process.
Continue reading
---
What Exactly Are White Glove Delivery Services?
Posted on Feb 6, 2020
White glove delivery has become a hot topic in the moving industry, however, not many really know what this service actually entails. White Glove Delivery is about going that extra mile to ensure a quality moving experience. It's about treating your family and your belongings as though they were our own.
Continue reading
---
Tips for Moving With Your Pets
Posted on Nov 20, 2019
Making your move easy on your pet is not as simple as it sounds, but Braun Moving & Storage has put together some tips to make your pet's move as smooth as possible! Here are some solutions that should help your furry friends feel at home and have a calm move.
Continue reading
---
Serving Fairfield County | Your Choice Movers Braun Moving and Storage
Posted on Sep 9, 2019
When you need to find Fairfield County movers who can complete your move efficiently, professionally, and affordably, look no further than Braun Moving and Storage. We are the go-to movers of Fairfield, trusted by many of the 59,000 residents that live here.
Continue reading
---
How much does it cost to move to another state?
Posted on Jun 14, 2019
All of these moves, however, must have some sort of cost associated with them though. And unless you are the recipient of a moving package of some sort, it is most likely that you will need to foot the bill. That said, how much does it actually cost to move from one state to another?
Continue reading
---
5 Things-To-Do After Moving to a New State
Posted on Apr 10, 2019
Moving can be stressful, especially when it's moving to a new state. Now that you're here, we have you covered on the next steps. After everything is complete, we hope that you're loving your new space and feel right at home.
Continue reading
---
5 Questions you must ask before hiring an office mover
Posted on Feb 8, 2019
Certainly, an office move can be distracting to the business, especially if not handled properly. But, when partnering with the right corporate moving organization, the move can be handled easily and professionally, allowing critical workers to focus on keeping the business moving forward.
Continue reading
---
How do I find a trustworthy moving company?
Posted on Dec 14, 2018
It's time for one of the most stressful events you'll ever encounter in your life and you might experience it more than a once or twice. MOVING! The cost and planning involved in moving can be overwhelming for many.
Continue reading
---
Your Checklist for Moving Out of State
Posted on Nov 28, 2018
Let's be real, moving can be challenging. That's why we've made a moving checklist to help you stay focused and take some of the stress away. We're here to help you get prepared so things will go as smoothly as possible.
Continue reading
---
Moving Estimates
Posted on Aug 14, 2018
The two most important things to understand for your interstate move are: the types of estimates offered and the mover's liability in the event of loss or damage. As you read further, you will discover that movers offer different types of estimates – binding and non-binding.
Continue reading
---
3 Tips for a Successful Office Relocation
Posted on Jun 22, 2018
An office move can be a distraction to everyone from employees to executives. As with any move, office relocation involves unknowns and unexpected hiccups that can derail the moving process. Now, the big question is, "how do you make the big office relocation a success?"
Continue reading
---
Preparing for International Move
Posted on Apr 16, 2018
Careful pre-planning is vital when moving overseas. It can make the difference between a smooth transition and one laden with problems. It is important to know what to expect in advance and plan accordingly.
Continue reading
---
Packing Tips
Posted on Jan 2, 2018
If you're doing your own packing, make sure you give yourself plenty of time before your move date to save yourself money and stress. Make sure boxes are packed solid from bottom to top, as they will be stacked in the truck. Label each box with the room and general contents.
Continue reading
---
Professional Danbury Movers
Posted on Oct 19, 2017
There are companies that swoop in during peak moving times, hoping to take advantage of others, as well as individuals with less than stellar track records who present themselves as professional movers. One of the easiest ways to tell if a company is legit and genuinely takes care of its customers is to look at reviews from real customers. At Braun Moving, we work hard to ensure our clients are happy and we're proud to display their feedback on our site.
Continue reading
---
Tips to Keep Your Fragile Items Safe for a Move
Posted on Oct 10, 2017
That's where we, Braun Moving & Storage, come in! Packing breakable items can be overwhelming and also time-consuming. It is so important to pack them in such a way that they arrive to the new destination as good as new
Continue reading
---
Why You Want an In-Home Estimate
Posted on Oct 9, 2017
You may be asking yourself why it's necessary to commit to an in-home estimate when you can get a moving quote over the phone, but if you want a quality job done, it's essential!
Continue reading
---
Interstate Moving Professionals Around Danbury
Posted on Jul 12, 2017
Interstate moving can be a difficult task. You need to have a truck that can handle a long distance move and also be aware of the different state laws. Here at Braun we are experts in the moving industry and have 20 years of experience.
Continue reading
---
Storage for Your Winter Items
Posted on Feb 28, 2017
Feeling a little cramped in the garage? Or maybe your basement is full of boxes? It doesn't take long for our homes to become full of items that we don't want to get rid of because we use them for a portion of the year, but boy do they take up a lot of space when they're not being used! This is especially true when it comes to seasonal winter items.
Continue reading
---
Newtown Strong!
Posted on Dec 20, 2016
Braun helped to make it feel a little more like home again. If you or a loved one ever feels the need of emotional support and care, look no further than your own community!
Continue reading
---
Financial Reality Fair 2016
Posted on Nov 23, 2016
On November 15th, 2016, Braun Moving Inc. sent volunteers to the Financial Reality Fair set up by the Western Connecticut Federal Credit Union.
Continue reading
---
Celebrating Our Veterans and Securing a Better Tomorrow
Posted on Nov 14, 2016
Each flag was purchased and dedicated for thirty dollars, and while the Kiwanis Club does many beneficial things for communities nationwide, perhaps the most important work they do is for our future citizens. Kiwanis Club proceeds go towards funding scholarships for America's most promising young minds, ensuring our great nation has leaders for the foreseeable future.
Continue reading
---
Braun Welcomes New Trucks to Fleet!
Posted on Jul 8, 2016
Braun adds to it's fleet!
Continue reading
---
What to Look for in a Moving Company
Posted on Dec 9, 2015
If you're in need of professional movers in Danbury, contact Braun Moving & Storage to learn more about our reputable services. You can also fill out our online form to request your free estimate today!
Continue reading
---
Flexible Moving in the Fall
Posted on Aug 31, 2015
At Braun Moving, we do what we can to make sure your relocation experience is exactly how you want it to be. Instead of other Connecticut moving companies that use a one-size-fits-all approach, our experts offer personalized moving and storage solutions to complete your move the way YOU want it.
Continue reading
---
Braun Moving Receives Award in Direction Magazine!
Posted on Jun 19, 2015
Braun Moving was honored by Stevens World Wide Van Lines for a Domestic Commercial Booking Award!
Continue reading
---
Always Use a ProMover
Posted on Apr 20, 2015
Check out this informative video on why you should always use a ProMover.
Continue reading
---
Braun: Leading the Way in Hartford Household Moving
Posted on Feb 20, 2014
Braun Moving & Storage is proud to serve the residents of Hartford – making their household moving experience seamless and stress-free. At Braun, we believe there's something to be said about a smooth, high-quality moving experience.
Continue reading
---
Memorial Day
Posted on May 26, 2013
Happy Memorial Day!
Continue reading
---
Moving in Winter Can Be Smooth as Ice with These Tips
Posted on Feb 2, 2013
Moving during the winter may seem like a daunting task, but if you prepare correctly it is actually advantageous.
Continue reading
---
Moving from Connecticut to Florida
Posted on Dec 12, 2012
Are you moving to Florida? Time to get quotes from reputable interstate movers. Braun Moving & Storage promises to deliver a safe & carefully-planned long distance moving experience from CT to FL.
Continue reading
---
Where You Should and Shouldn't Get Your Moving Boxes
Posted on Oct 10, 2012
There are several places you can get boxes from including moving companies and even online. Your best bet for a good quality box at a decent price is from your Connecticut moving company.
Continue reading
---
Calling all Residents and Businesses in Danbury!
Posted on Sep 19, 2012
Braun Moving offers comprehensive moving and storage solutions for both households and companies alike. We proudly have been top-choice Connecticut movers for over 75 years that specialize in providing complete moving services that take care of your needs from start to finish.
Continue reading
---
Office Moving Around Danbury
Posted on Aug 9, 2012
Moving your office is no small feat. It is an incredibly complex series of events that need to take place and should be planned very well to minimize downtime. Less downtime means less money lost because we all know that time is money these days.
Continue reading
---
Moving in the Summer Months
Posted on Jul 13, 2012
The summer months, specifically June, July, and August are some of the busiest months of the year for the moving industry. If you are thinking about moving toward the end of July or August, but have not yet booked the services of a moving company, you could find yourself in a difficult situation.
Continue reading
---
Connecticut Movers, Getting The Job Done Right
Posted on Nov 9, 2011
Planning a move in the near future? Get in contact with Connecticut movers today get your move logistics figured out. Having a moving company that is experienced and has dedicated personnel to support from an internationally backed company enables us to respond to your every relocation need.
Continue reading
---
Choose Professional Movers for Your Local Move
Posted on Nov 8, 2011
When you look around your home as you plan your move, you might cringe at the amount of stuff you'll have to pack! Trained movers can pack and crate even the most fragile furniture and antiques safely, saving you hours of work!
Continue reading
---