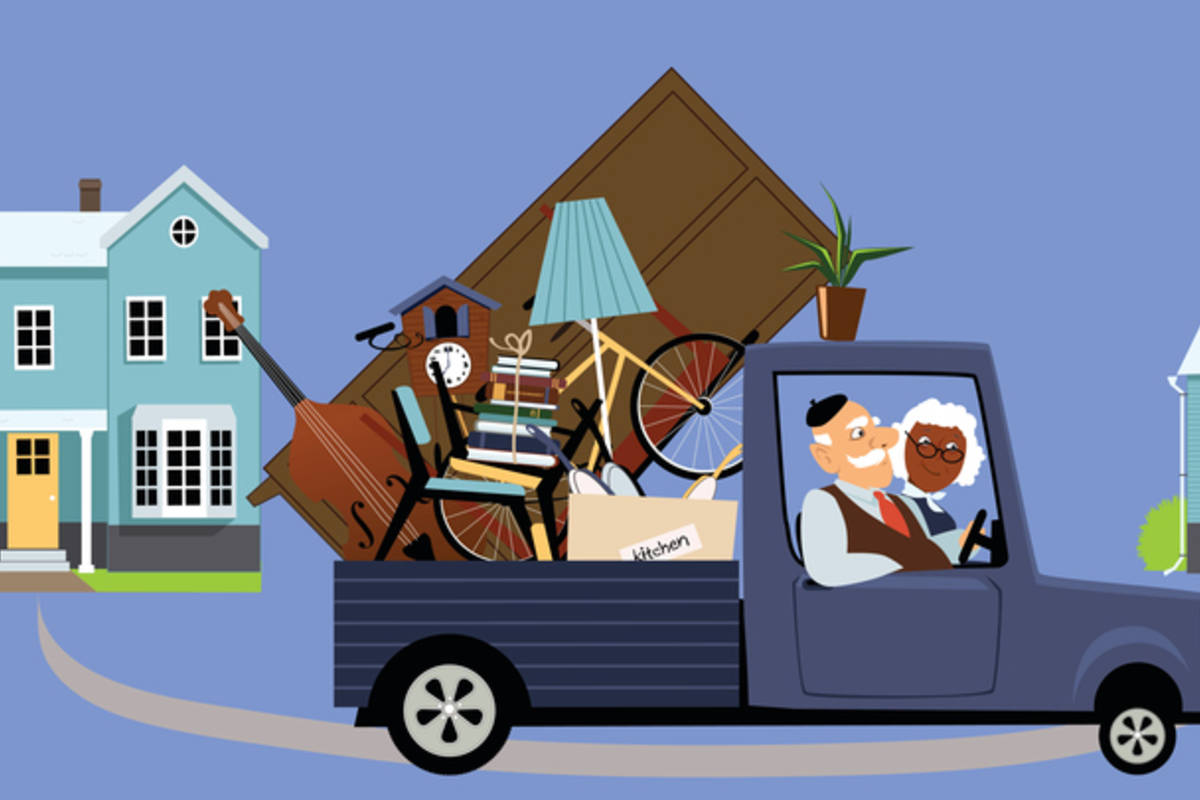 ---
Tips for Moving With Your Pets
Posted on Nov 20, 2019
Making your move easy on your pet is not as simple as it sounds, but Braun Moving & Storage has put together some tips to make your pet's move as smooth as possible! Here are some solutions that should help your furry friends feel at home and have a calm move.
Continue reading
---
Tips for Packing Clothes and Linens for a Move
Posted on Oct 15, 2019
But, alas, if you are up for the challenge of packing your own linens and clothes, there are smart and efficient ways of completing this task. We compiled some advice that ensures this process will go as smoothly as possible.
Continue reading
---
Serving Fairfield County | Your Choice Movers Braun Moving and Storage
Posted on Sep 9, 2019
When you need to find Fairfield County movers who can complete your move efficiently, professionally, and affordably, look no further than Braun Moving and Storage. We are the go-to movers of Fairfield, trusted by many of the 59,000 residents that live here.
Continue reading
---
How much does it cost to move to another state?
Posted on Jun 14, 2019
All of these moves, however, must have some sort of cost associated with them though. And unless you are the recipient of a moving package of some sort, it is most likely that you will need to foot the bill. That said, how much does it actually cost to move from one state to another?
Continue reading
---
7 Things You Need to Know When Choosing a Long Distance Residential Moving Company
Posted on May 3, 2019
Making a move, regardless of distance, can be considerably stressful and time-consuming. Add long distance to the mix, and it can be enough to push you over the edge. Thankfully, there are professional moving organizations all over the country that can help make a long-distance move more relaxed and as painless as possible.
Continue reading
---
Professional Danbury Movers
Posted on Oct 19, 2017
There are companies that swoop in during peak moving times, hoping to take advantage of others, as well as individuals with less than stellar track records who present themselves as professional movers. One of the easiest ways to tell if a company is legit and genuinely takes care of its customers is to look at reviews from real customers. At Braun Moving, we work hard to ensure our clients are happy and we're proud to display their feedback on our site.
Continue reading
---
Newtown Strong!
Posted on Dec 20, 2016
Braun helped to make it feel a little more like home again. If you or a loved one ever feels the need of emotional support and care, look no further than your own community!
Continue reading
---
Financial Reality Fair 2016
Posted on Nov 23, 2016
On November 15th, 2016, Braun Moving Inc. sent volunteers to the Financial Reality Fair set up by the Western Connecticut Federal Credit Union.
Continue reading
---
Braun Welcomes New Trucks to Fleet!
Posted on Jul 8, 2016
Braun adds to it's fleet!
Continue reading
---
Memorial Day
Posted on May 26, 2013
Happy Memorial Day!
Continue reading
---
Where You Should and Shouldn't Get Your Moving Boxes
Posted on Oct 10, 2012
There are several places you can get boxes from including moving companies and even online. Your best bet for a good quality box at a decent price is from your Connecticut moving company.
Continue reading
---
Getting Rid of "Extra" Items
Posted on Oct 15, 2010
A common problem when moving is it can become very clear that you own a lot of "stuff" that you no longer have any need for in your new home.
Continue reading
---
Planning a Successful Business Move
Posted on Aug 13, 2010
When it comes to business moving, planning is the key factor that determines how well the move will go. A well thought out plan goes a long way when it comes to minimizing downtime and performing a smooth move. Talk to your local Connecticut office movers today.
Continue reading
---