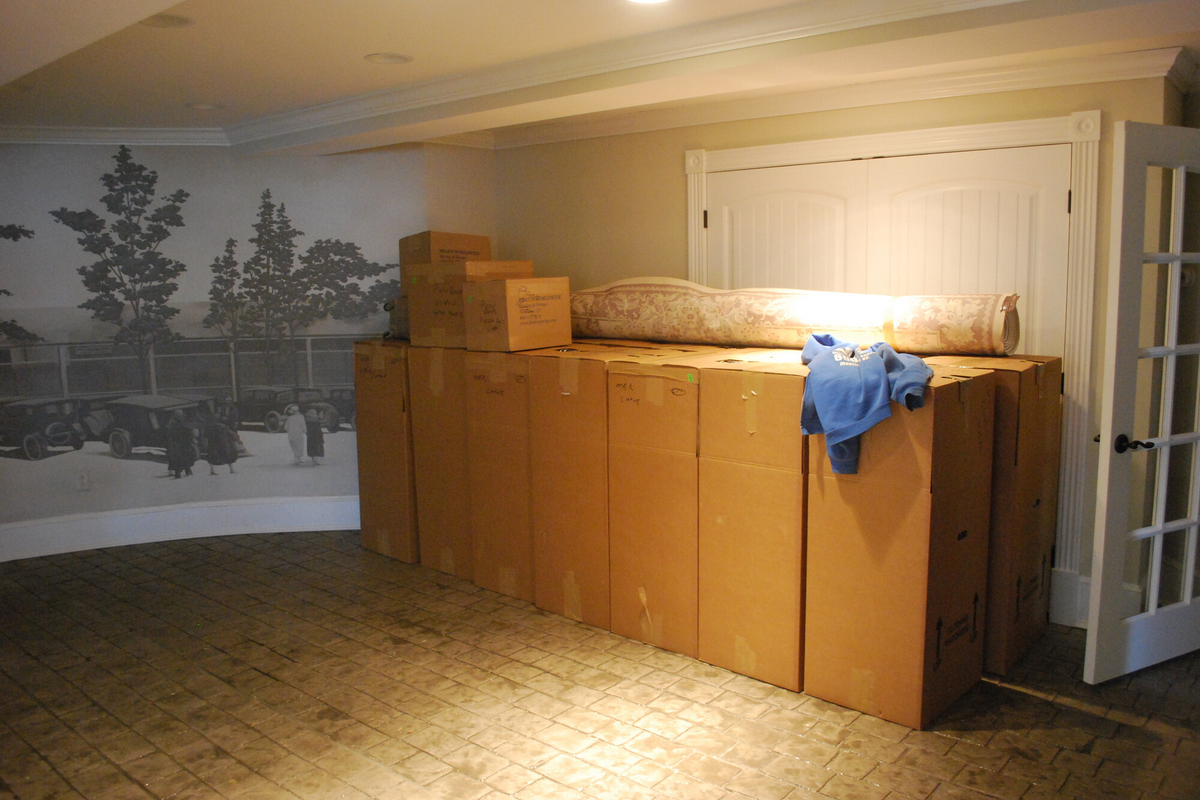 ---
How to Safely Pack Your Fragile Items for a Move
Posted on Dec 19, 2022
Moving can be a stressful and overwhelming experience, especially when it comes to packing and transporting your fragile items. At Braun Moving & Storage, we understand the importance of keeping your valuables safe during a move, which is why we have put together this guide on how to safely pack your fragile items for a move.
Continue reading
---
The Benefits of Hiring a Professional Moving Company
Posted on Jul 7, 2022
At Braun Moving & Storage, we understand the importance of making your move as smooth and stress-free as possible. Here are just a few of the benefits of choosing a professional moving company like us
Continue reading
---
How do I find a reputable moving company?
Posted on Jun 16, 2021
Making a move from your existing home and location to a new one can be very exciting. A chance to create a new home with new things, or find new ways of displaying the items that might have been in your old house can be quite exhilarating.
Continue reading
---
The Top 5 Mistakes to Avoid When Moving
Posted on Jun 13, 2020
The top five mistakes to avoid when moving: failing to plan ahead, not purging before you move, packing fragile items improperly, not making a moving inventory, and not researching moving companies. By avoiding these common pitfalls, you can make your move as smooth and stress-free as possible. Good luck with your move, and don't hesitate to reach out to a professional moving company like Braun Moving & Storage for help with any part of the process.
Continue reading
---
What Exactly Are White Glove Delivery Services?
Posted on Feb 6, 2020
White glove delivery has become a hot topic in the moving industry, however, not many really know what this service actually entails. White Glove Delivery is about going that extra mile to ensure a quality moving experience. It's about treating your family and your belongings as though they were our own.
Continue reading
---
Tips for Moving With Your Pets
Posted on Nov 20, 2019
Making your move easy on your pet is not as simple as it sounds, but Braun Moving & Storage has put together some tips to make your pet's move as smooth as possible! Here are some solutions that should help your furry friends feel at home and have a calm move.
Continue reading
---
How do I find a trustworthy moving company?
Posted on Dec 14, 2018
It's time for one of the most stressful events you'll ever encounter in your life and you might experience it more than a once or twice. MOVING! The cost and planning involved in moving can be overwhelming for many.
Continue reading
---
Your Checklist for Moving Out of State
Posted on Nov 28, 2018
Let's be real, moving can be challenging. That's why we've made a moving checklist to help you stay focused and take some of the stress away. We're here to help you get prepared so things will go as smoothly as possible.
Continue reading
---
3 Tips for a Successful Office Relocation
Posted on Jun 22, 2018
An office move can be a distraction to everyone from employees to executives. As with any move, office relocation involves unknowns and unexpected hiccups that can derail the moving process. Now, the big question is, "how do you make the big office relocation a success?"
Continue reading
---
Packing Tips
Posted on Jan 2, 2018
If you're doing your own packing, make sure you give yourself plenty of time before your move date to save yourself money and stress. Make sure boxes are packed solid from bottom to top, as they will be stacked in the truck. Label each box with the room and general contents.
Continue reading
---
Flexible Moving in the Fall
Posted on Aug 31, 2015
At Braun Moving, we do what we can to make sure your relocation experience is exactly how you want it to be. Instead of other Connecticut moving companies that use a one-size-fits-all approach, our experts offer personalized moving and storage solutions to complete your move the way YOU want it.
Continue reading
---
Braun: Leading the Way in Hartford Household Moving
Posted on Feb 20, 2014
Braun Moving & Storage is proud to serve the residents of Hartford – making their household moving experience seamless and stress-free. At Braun, we believe there's something to be said about a smooth, high-quality moving experience.
Continue reading
---
Moving in Winter Can Be Smooth as Ice with These Tips
Posted on Feb 2, 2013
Moving during the winter may seem like a daunting task, but if you prepare correctly it is actually advantageous.
Continue reading
---
Moving from Connecticut to Florida
Posted on Dec 12, 2012
Are you moving to Florida? Time to get quotes from reputable interstate movers. Braun Moving & Storage promises to deliver a safe & carefully-planned long distance moving experience from CT to FL.
Continue reading
---
Calling all Residents and Businesses in Danbury!
Posted on Sep 19, 2012
Braun Moving offers comprehensive moving and storage solutions for both households and companies alike. We proudly have been top-choice Connecticut movers for over 75 years that specialize in providing complete moving services that take care of your needs from start to finish.
Continue reading
---
Connecticut Movers, Getting The Job Done Right
Posted on Nov 9, 2011
Planning a move in the near future? Get in contact with Connecticut movers today get your move logistics figured out. Having a moving company that is experienced and has dedicated personnel to support from an internationally backed company enables us to respond to your every relocation need.
Continue reading
---
Choose Professional Movers for Your Local Move
Posted on Nov 8, 2011
When you look around your home as you plan your move, you might cringe at the amount of stuff you'll have to pack! Trained movers can pack and crate even the most fragile furniture and antiques safely, saving you hours of work!
Continue reading
---
Getting Rid of "Extra" Items
Posted on Oct 15, 2010
A common problem when moving is it can become very clear that you own a lot of "stuff" that you no longer have any need for in your new home.
Continue reading
---
New Haven Local Moving Companies
Posted on Mar 12, 2010
If you are in need of a professional New Haven local moving companies be sure to give Braun Moving & Storage a call. As a full services moving company in New Haven we are more than capable of handling all of your household and commercial moving needs.
Continue reading
---