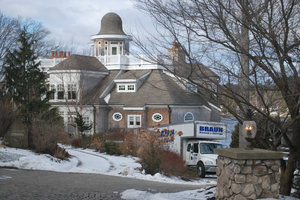 Why You Want an In-Home Estimate
Posted on Oct 9, 2017
If you're looking at Danbury residential moving companies, make sure you find one that offers a free in-home estimate! You may be asking yourself why it's necessary to commit to an in-home estimate when you can get a moving quote over the phone, but if you want a quality job done, it's essential! The top reasons to get an in-home estimate include:
Accuracy
If your movers see your home and learn more about your specific requirements before the process begins, there will be less chance of hidden or surprise fees. You'll receive an accurate quote you can count on.
Detailed Pre-Move Instructions
You can show your movers which items are fragile and need to be handled with extra care, and which items you intend to leave behind. This will ensure a smooth, stress-free transition on moving day!
It's FREE!
With a trustworthy company, you won't even have to pay for your in-home estimate! There's really no excuse NOT to get one!
Braun Moving & Storage is the Danbury professional moving company you can trust to do a quality job! Contact us now for your comprehensive free in-home estimate!
---
Tags: Movers in Danbury, Moving, Household Moving.
---
Back to Blogs