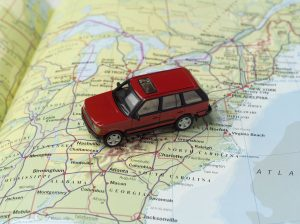 How much does it cost to move to another state?
Posted on Jun 14, 2019
Every year, approximately 35.5 million Americans make a residential move from one location to another. In most cases (almost 70%), people are moving somewhere within the same county. But, many actually move from one state to another. And it is interesting to note that people are most likely to move away from Illinois, Alaska, New Jersey, New York, West Virginia, North Dakota, Connecticut, Kansas, Pennsylvania, and Maryland. And most people moving to a new state tend to relocate to Idaho, Nevada, Arizona, Oregon, Montana, South Dakota, North Carolina, Vermont, Florida, and Colorado.
In most cases, when people are making the move, it is because they are moving to a different home (usually either upsizing or downsizing), or are moving out onto their own and preparing to set-up their own household. Almost 15% of those making a move, however, are moving because they have experienced a job transfer that is taking them to another part of the country or because they want to live somewhere closer to where they work.
All of these moves, however, must have some sort of cost associated with them though. And unless you are the recipient of a moving package of some sort, it is most likely that you will need to foot the bill. That said, how much does it actually cost to move from one state to another?
The influencers behind moving costs
To estimate how much it might cost to make a move from one state to another, it is important to consider the various factors, or influencers, that go into the cost.
Distance of the move – A move from New York to California will cost more than a move from New York to Delaware.
How much stuff you are moving – The amount of possessions that you are moving will impact the length of time it will take to complete your move, but will also change the amount of packaging materials and vehicles needed for the move. The more belongings you have, the more expensive your move will be.
The packing process – If movers are packing your items for you (an in some cases, certain moving companies may require that their team does the packing), it will cost more than if you pack the items yourself. Packing your own items could save you several hundred dollars.
Additional services – If you need your furniture diassembled or reassembled, and if you need special moving supplies such as stretch wrap, felt pads, mattress bags, etc., the cost to make your move will increase.
Storage – If you need your moving company to store your possessions for you for a while, this will also add onto your fees. And, this is not an uncommon practice. In many cases, especially when you are renting at your original residence, you may find that your new employer (assuming you are making a move for work-related reasons) will put you up in a residential hotel for a while when you look for new housing. This means that all of your stuff needs a place to hang out while you work and take time after work each night to look for housing.
Moving supplies – Incremental to the additional services previously mentioned, you will need to take into account boxes, packaging (shrink wrap or Styrofoam), plastic bins, packing tape, etc.
Moving date – Some dates and times of the year will be more expensive than others. For example, if your move it taking place during peak season (April – September) or on a weekend, you will be paying a higher rate than a week-day or off-season move.
Insurance – If you will be hiring a moving company, you will need to purchase liability coverage in some form or fashion. Most moving companies offer protection inclusive of basic release value Protection and full item value protection. And, you may wish to consider purchasing this coverage from a third-party vs. the moving company itself.
How much to budget for a state to state move
As mentioned, the actual costs for a state to state move will be highly dependent on the factors listed above. But, the average cost of a long-distance move is around $4,300 to $6000. Though that price might sound a bit hard to swallow, know that in the least, you may be able to deduct the cost of your move the next time you do your taxes. So, be sure to save your receipts.
And really, the above-mentioned estimate is only the average. There are plenty of scenarios where a state to state move can cost over $12,000 or more. It really depends on how much stuff you have, how far you are moving, and when you are making the move.
How to lower the cost of your state to state move
If you are footing the bill for your own out of state move, then you may want to look for options to save some money, without jeopardizing the quality of the moving services that you leverage. The list below provides some critical strategies to help you lessen your out-of-pocket expenses, and can even help you to speed up the actual moving process.
Purge – Perhaps the best thing that you can do to cut your costs and to save you time when moving is to purge your home. The longer you live in one residence, the more likely it will be that you will have collected stuff that you no longer need (or forget that you had). So, take advantage of the opportunity to clean out your closet, and then move onto the rest of your rooms in the home. You may come across several items that can be sold online via Craigslist or Facebook Marketplace, which can further offset your moving expenses.
DIY – If you are so inclined, you may wish to rent your own moving truck. Many truck rental companies offer point A pick-ups with point B drop-offs. While this strategy will mean you will need to put in some more elbow grease and will likely have to entice a few friends to help, you will save some serious cash.
Get help – As mentioned above, if you can get some family and friends to help you vs. hiring a crew to do the packing of your possessions, you will save a lot of money. Not only that, but doing it yourself is another way to continue the purging process. The more you get rid of up front, the less you need to move, and the less you need to unpack later.
Pack yourself – This may seem a bit redundant to some of the other recommendations, but it is vital to note that professional moving costs consist of the actual moving vehicle, the number of professional staff needed to pack your items, load the vehicles, unload the vehicles, and unpack your materials, and the amount of consumable and non-consumable items that you use from their company. If you find your own boxes and pack everything yourself (or with the help of family and friends), you will be sure to save some serious cash.
Change dates – If you can, see if you can take some paid time off and make your move during the week, especially if you are moving during the previously mentioned peak season. Weekday rates are much lower for rental trucks and for moving companies. And, if you are moving for work, see if you can work remotely for some time so that you can conduct the actual physical move during the off-peak moving season.
Multiple quotes – Do not settle for the first moving company that provides you with a quote. At a minimum, get three official quotes. And even with those quotes, do some asking around of family and friends to get their recommendations based on their own experiences. If you are moving for work, see if someone before you at the new company made a move, and see who they used and how their experience went. Finally, be sure to check online ratings and reviews as well.
Expect the unexpected with your state to state move
No matter what approach you take (hiring a company, doing it yourself, or a combination of both), remember that things can go wrong. Make sure that both from a timing perspective as well as financially, that you build a contingency into your plan. Common reasons for moving delays include last-minute rescheduling of home closing dates, severe weather, road construction, changing priorities at work, and unexpected familial obligations.
Prepare for these contingencies by budgeting for more than your quotes (consider a contingency of 25% of the quoted fees) and by doubling the length of time that you are estimating for the move. While this won't be needed in every situation, planning for the worst will make your move less stressful, and may even result in a pleasant surprise when everything goes according to plan and falls within the initial quoted cost. You will appreciate the opportunity to de-stress as much as possible during the moving process, and it will make it a more enjoyable experience overall.
---
Tags: Movers Near Me, Movers in CT, New Milford Moving Company, Hire a Moving Company.
---
Back to Blogs