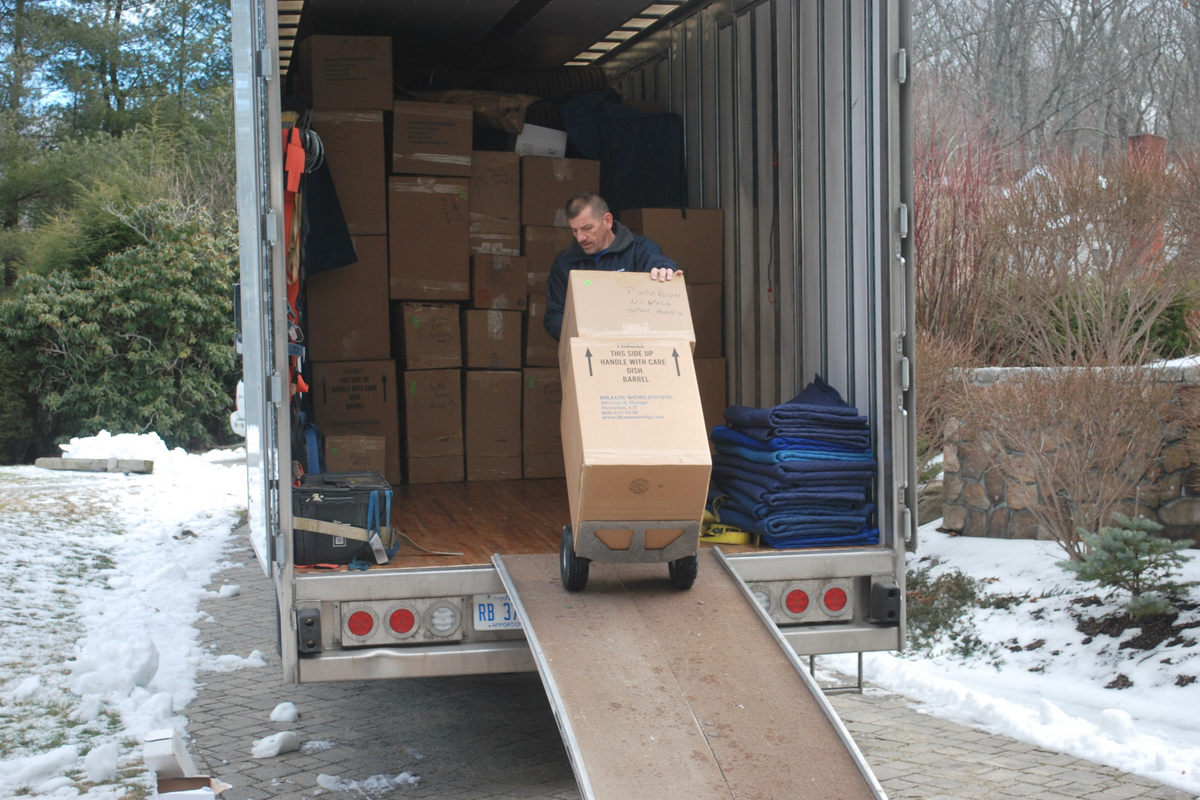 ---
Hiring a Professional Danbury Moving Company
Posted on Feb 17, 2022
Moving to a new home or office can be stressful, but hiring a professional moving company in Danbury, CT can make the process much smoother. Braun Moving & Storage offers a range of services to help you prepare for a successful move. Learn about the importance of hiring a professional moving company, how to choose the right one, and the services offered by professional moving companies. Plus, get tips for preparing for a successful move and debunk common misconceptions about professional moving companies.
Continue reading
---
7 Things You Need to Know When Choosing a Long Distance Residential Moving Company
Posted on May 3, 2021
Making a move, regardless of distance, can be considerably stressful and time-consuming. Add long distance to the mix, and it can be enough to push you over the edge. Thankfully, there are professional moving organizations all over the country that can help make a long-distance move more relaxed and as painless as possible.
Continue reading
---
What is the best moving company for long distance?
Posted on Nov 19, 2020
Moving across country or just long distance, is not an easy feat. Finding the right moving company to cover all the details along the way is crucial to ensure there's no problems along the way and none of the items get lost or damaged. When doing your research for the right company, it's important to get all the facts straight. Read below for some factors that should go into your decision to hire movers.
Continue reading
---
Serving Fairfield County | Your Choice Movers Braun Moving and Storage
Posted on Sep 9, 2019
When you need to find Fairfield County movers who can complete your move efficiently, professionally, and affordably, look no further than Braun Moving and Storage. We are the go-to movers of Fairfield, trusted by many of the 59,000 residents that live here.
Continue reading
---
How much does it cost to move to another state?
Posted on Jun 14, 2019
All of these moves, however, must have some sort of cost associated with them though. And unless you are the recipient of a moving package of some sort, it is most likely that you will need to foot the bill. That said, how much does it actually cost to move from one state to another?
Continue reading
---
5 Questions you must ask before hiring an office mover
Posted on Feb 8, 2019
Certainly, an office move can be distracting to the business, especially if not handled properly. But, when partnering with the right corporate moving organization, the move can be handled easily and professionally, allowing critical workers to focus on keeping the business moving forward.
Continue reading
---
How do I find a trustworthy moving company?
Posted on Dec 14, 2018
It's time for one of the most stressful events you'll ever encounter in your life and you might experience it more than a once or twice. MOVING! The cost and planning involved in moving can be overwhelming for many.
Continue reading
---