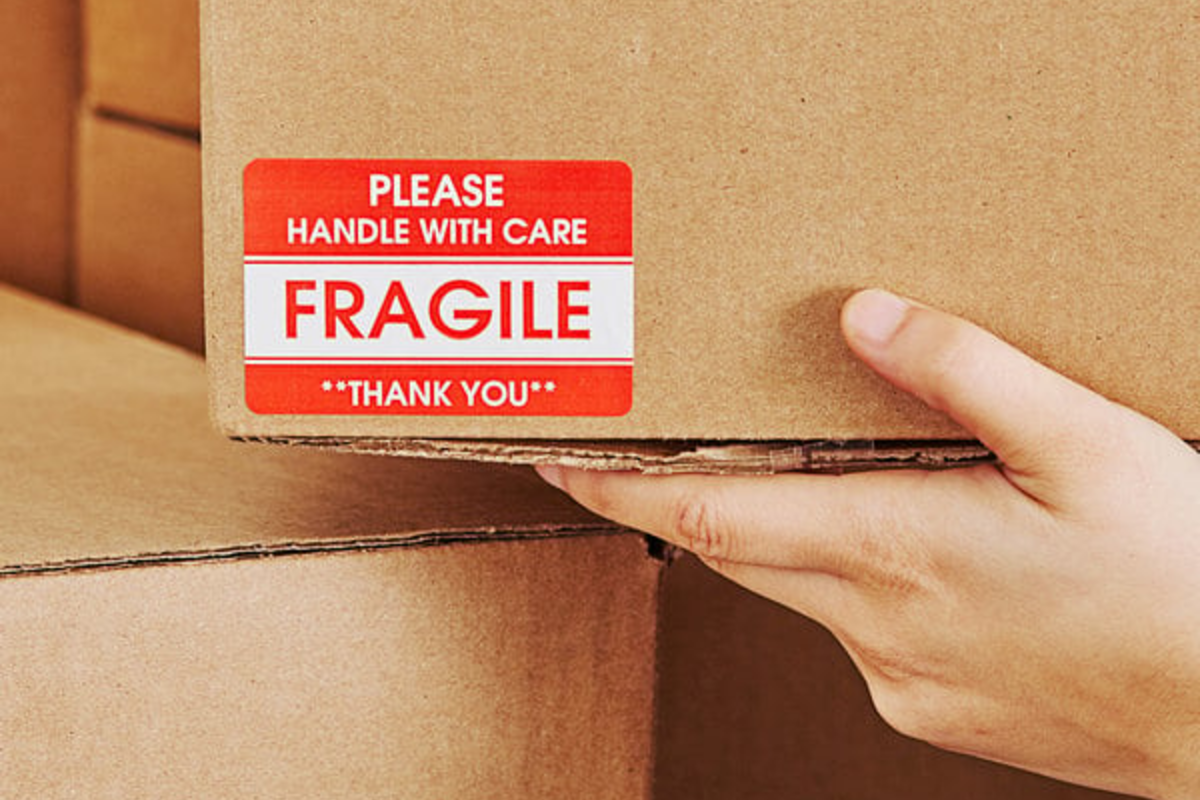 How to Safely Pack Your Fragile Items for a Move
Posted on Dec 19, 2022
Moving can be a stressful and overwhelming experience, especially when it comes to packing and transporting your fragile items. At Braun Moving & Storage, we understand the importance of keeping your valuables safe during a move, which is why we have put together this guide on how to safely pack your fragile items for a move.
Continue reading
---
The Benefits of Hiring a Professional Moving Company
Posted on Jul 7, 2022
At Braun Moving & Storage, we understand the importance of making your move as smooth and stress-free as possible. Here are just a few of the benefits of choosing a professional moving company like us
Continue reading
---
Tips for Packing Clothes and Linens for a Move
Posted on Oct 13, 2021
But, alas, if you are up for the challenge of packing your own linens and clothes, there are smart and efficient ways of completing this task. We compiled some advice that ensures this process will go as smoothly as possible.
Continue reading
---
7 Things You Need to Know When Choosing a Long Distance Residential Moving Company
Posted on May 3, 2021
Making a move, regardless of distance, can be considerably stressful and time-consuming. Add long distance to the mix, and it can be enough to push you over the edge. Thankfully, there are professional moving organizations all over the country that can help make a long-distance move more relaxed and as painless as possible.
Continue reading
---
What Exactly Are White Glove Delivery Services?
Posted on Feb 6, 2020
White glove delivery has become a hot topic in the moving industry, however, not many really know what this service actually entails. White Glove Delivery is about going that extra mile to ensure a quality moving experience. It's about treating your family and your belongings as though they were our own.
Continue reading
---
Preparing for International Move
Posted on Apr 16, 2018
Careful pre-planning is vital when moving overseas. It can make the difference between a smooth transition and one laden with problems. It is important to know what to expect in advance and plan accordingly.
Continue reading
---
Why You Want an In-Home Estimate
Posted on Oct 9, 2017
You may be asking yourself why it's necessary to commit to an in-home estimate when you can get a moving quote over the phone, but if you want a quality job done, it's essential!
Continue reading
---
Interstate Moving Professionals Around Danbury
Posted on Jul 12, 2017
Interstate moving can be a difficult task. You need to have a truck that can handle a long distance move and also be aware of the different state laws. Here at Braun we are experts in the moving industry and have 20 years of experience.
Continue reading
---
Moving in the Summer Months
Posted on Jul 13, 2012
The summer months, specifically June, July, and August are some of the busiest months of the year for the moving industry. If you are thinking about moving toward the end of July or August, but have not yet booked the services of a moving company, you could find yourself in a difficult situation.
Continue reading
---
Getting Rid of "Extra" Items
Posted on Oct 15, 2010
A common problem when moving is it can become very clear that you own a lot of "stuff" that you no longer have any need for in your new home.
Continue reading
---
New Haven Local Moving Companies
Posted on Mar 12, 2010
If you are in need of a professional New Haven local moving companies be sure to give Braun Moving & Storage a call. As a full services moving company in New Haven we are more than capable of handling all of your household and commercial moving needs.
Continue reading
---