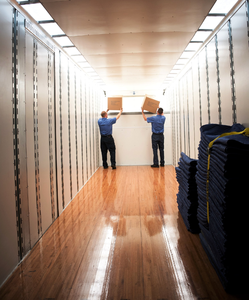 Packing Tips
Posted on Jan 2, 2018
If you're doing your own packing, make sure you give yourself plenty of time before your move date to save yourself money and stress.
Line the bottom and top of each box with several inches of wadded paper (no printed newspapers). Paper is your friend. Pack dishes standing on their side, not lying flat. Start with the heaviest items on the bottom layer. Add paper between each layer. Make sure boxes are packed solid from bottom to top, as they will be stacked in the truck. Label each box with the room and general contents.
Items affixed to the wall or ceiling must be taken down in order for the movers to pack and ship them. Also, all items located in an attic or overhead storage area must be brought to floor level for packing and loading.
---
Tags: Moving Tips, CT Packers and Movers, Local Movers, Out of State Movers.
---
Back to Blogs