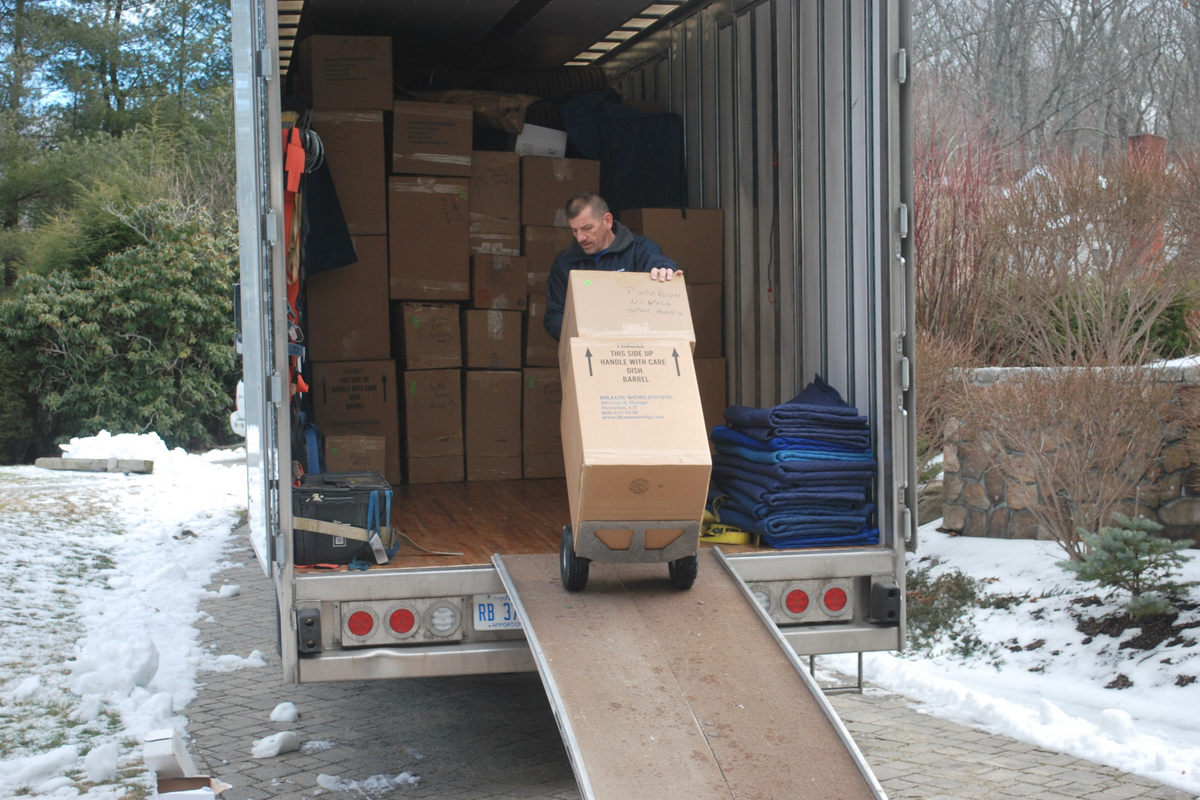 ---
Braun Moving FF&E and OS&E Services
Posted on Sep 3, 2020
Braun Moving & Storage offers our FF&E and OS&E customers in the homebuilding, interior design and hospitality design trades professional white glove: receiving, inventory, kitting, delivery, assembly, unpacking and placement of furniture, fixtures equipment, and stocking critical operating supplies and equipment as well as disposition of old fixtures and furniture and equipment.
Continue reading
---
What Exactly Are White Glove Delivery Services?
Posted on Feb 6, 2020
White glove delivery has become a hot topic in the moving industry, however, not many really know what this service actually entails. White Glove Delivery is about going that extra mile to ensure a quality moving experience. It's about treating your family and your belongings as though they were our own.
Continue reading
---
3 Tips for a Successful Office Relocation
Posted on Jun 22, 2018
An office move can be a distraction to everyone from employees to executives. As with any move, office relocation involves unknowns and unexpected hiccups that can derail the moving process. Now, the big question is, "how do you make the big office relocation a success?"
Continue reading
---
Braun Moving Receives Award in Direction Magazine!
Posted on Jun 19, 2015
Braun Moving was honored by Stevens World Wide Van Lines for a Domestic Commercial Booking Award!
Continue reading
---
Calling all Residents and Businesses in Danbury!
Posted on Sep 19, 2012
Braun Moving offers comprehensive moving and storage solutions for both households and companies alike. We proudly have been top-choice Connecticut movers for over 75 years that specialize in providing complete moving services that take care of your needs from start to finish.
Continue reading
---
Office Moving Around Danbury
Posted on Aug 9, 2012
Moving your office is no small feat. It is an incredibly complex series of events that need to take place and should be planned very well to minimize downtime. Less downtime means less money lost because we all know that time is money these days.
Continue reading
---
Hartford Commercial Storage
Posted on Jan 15, 2011
Storage is a commonly needed service these days. Braun is a local Hartford commercial storage company. It can help keep your business running more efficiently as well as provide a better working environment for your employe
Continue reading
---
Planning a Successful Business Move
Posted on Aug 13, 2010
When it comes to business moving, planning is the key factor that determines how well the move will go. A well thought out plan goes a long way when it comes to minimizing downtime and performing a smooth move. Talk to your local Connecticut office movers today.
Continue reading
---
New Haven Local Moving Companies
Posted on Mar 12, 2010
If you are in need of a professional New Haven local moving companies be sure to give Braun Moving & Storage a call. As a full services moving company in New Haven we are more than capable of handling all of your household and commercial moving needs.
Continue reading
---