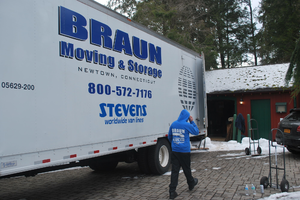 Flexible Moving in the Fall
Posted on Aug 31, 2015
While the season for eating smores and lying on beaches comes to an end, so does another important seasonal event—moving. With summer being the most popular season to move, many household and families are caught competing for crews, schedules, and trucks. But the hectic times are coming to an end, meaning without the summer rush you'll have the flexibility to move at your own schedule and pace. The Danbury movers at Braun Moving know that relocating after peak moving season may just be the expert tip you need for the relocation you want.
Moving in the fall offers a lot of benefits for households both small and large. You gain access to whatever equipment you want and can choose when and where you want to go without needing to work around the schedule of other moves or the availability of the moving crew. At Braun Moving, we do what we can to make sure your relocation experience is exactly how you want it to be. Instead of other Connecticut moving companies that use a one-size-fits-all approach, our experts offer personalized moving and storage solutions to complete your move the way YOU want it.
Are you ready to learn more about how Braun Moving can accommodate your unique moving needs? Call one of our experienced representatives to get started on the moving process or fill out our online quote form to request your free estimate today!
---
Tags: CT Packers and Movers, Summer Moving, Local Moving in Connecticut, AMSA.
---
Back to Blogs