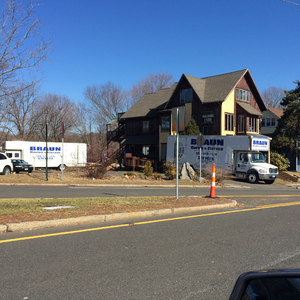 What to Look for in a Moving Company
Posted on Dec 9, 2015
Relocating is tough. And during a time where you're purchasing a new home, you want to save as much money as possible. And while the idea of an incredibly low-cost mover sounds appealing—what's the real cost? If you're paying $60 an hour for two men in their beat up truck, you're risking the safety of your belongings and a potentially long and stressful moving experience. If you're looking for local moving companies in Danbury, choose a qualified mover like Braun Moving & Storage.
Now, we say qualified but what exactly does that mean? Our professional movers in Danbury are highly trained, licensed, and insured so you can have peace of mind that you're working with a crew that will transport your belongings to the highest standard. We offer competitive prices paired with decades of experience that speak volumes for our expertise and dedication.
But don't let us just tell you this—most importantly, our company boasts dozens of 5 star reviews from real customers over several years. This attests to our consistent commitment to quality moves and how we can execute your relocation in the same highest regard.
If you're in need of professional movers in Danbury, contact Braun Moving & Storage to learn more about our reputable services. You can also fill out our online form to request your free estimate today!
---
Tags: Moving Tips, Connecticut Moving, Local Moving in Connecticut, Local Movers.
---
Back to Blogs