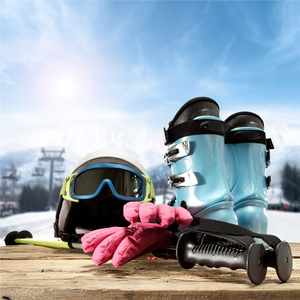 Storage for Your Winter Items
Posted on Feb 28, 2017
Feeling a little cramped in the garage? Or maybe your basement is full of boxes? It doesn't take long for our homes to become full of items that we don't want to get rid of because we use them for a portion of the year, but boy do they take up a lot of space when they're not being used! This is especially true when it comes to seasonal winter items.
There is a solution. The movers in Danbury at Braun Moving & Storage are more than just moving professionals. We're storage experts too! We can hang onto a wide variety of winter items, freeing up a little extra space in your garage, basement, or attic.
Danbury Short-Term Storage for Winter Equipment
Here at Braun Moving & Storage, our Danbury moving company offers short-term storage options that are perfect for people who are moving, but they're perfect for people who want to clear out a little extra space in their home throughout the year as well.
By storing your winter equipment in our Danbury short-term storage facility, you can free up space in your garage or yard in the spring and pick up your items in time for the first winter storm in the fall.
Winter equipment that can be stored includes:
Snow blowers
Shovels
Leftover bags of salt and sand
Snow plows
And more
Long-Term Storage Facility in Danbury for Holiday Décor
Getting rid of that bulky winter equipment is a great way to free up some space, but you can reclaim your basement or attic when you store your holiday décor at our long-term storage facility in Danbury!
We'll take care of all your holiday items all year long. All you have to do is pick up your boxes when you're ready to decorate! We proudly store:
Large artificial Christmas trees
Christmas décor
Hanukkah décor
Kwanza décor
New Year's décor
Free Up Some Space in Your Home
Let us help you reclaim your space with our short- and long-term storage options! Contact us today and we'll provide you with a free storage estimate!
---
Tags: Storage.
---
Back to Blogs