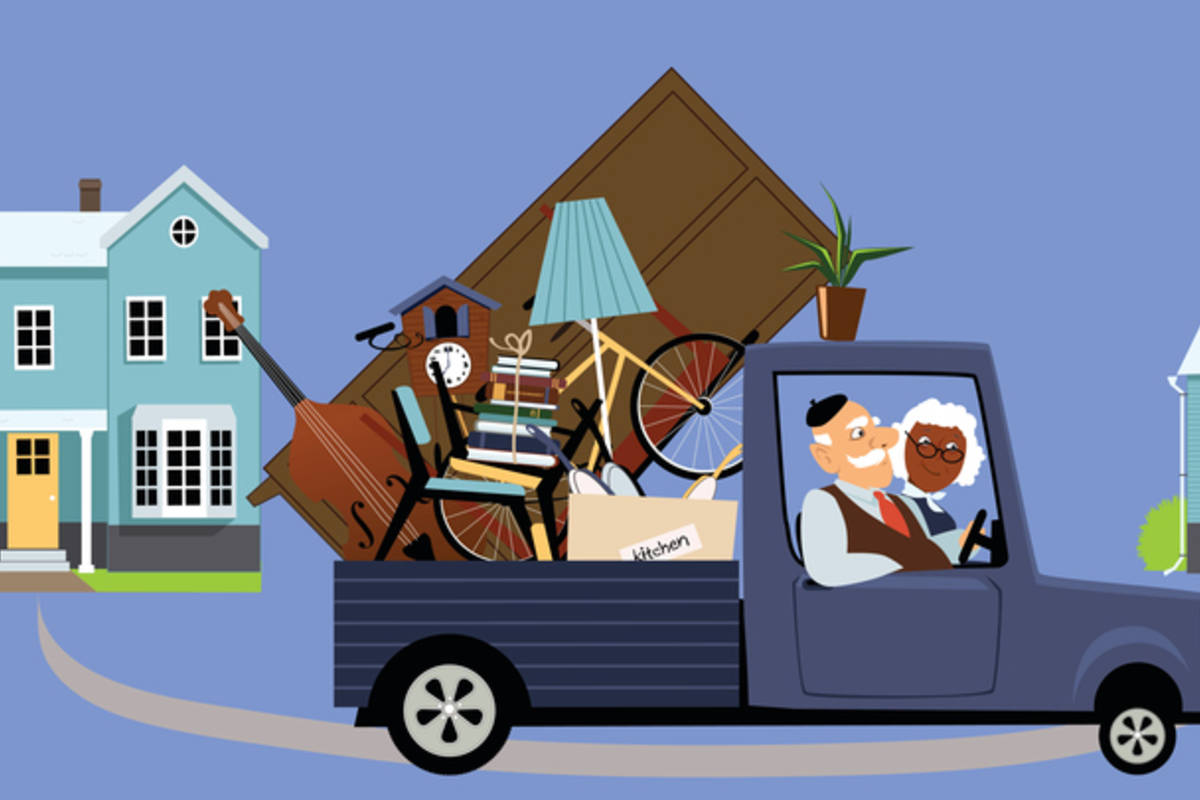 ---
Tips for Moving With Your Pets
Posted on Nov 20, 2019
Making your move easy on your pet is not as simple as it sounds, but Braun Moving & Storage has put together some tips to make your pet's move as smooth as possible! Here are some solutions that should help your furry friends feel at home and have a calm move.
Continue reading
---
Tips for Packing Clothes and Linens for a Move
Posted on Oct 15, 2019
But, alas, if you are up for the challenge of packing your own linens and clothes, there are smart and efficient ways of completing this task. We compiled some advice that ensures this process will go as smoothly as possible.
Continue reading
---
Braun Moving FF&E and OS&E Services
Posted on Oct 3, 2019
Braun Moving & Storage offers our FF&E and OS&E customers in the homebuilding, interior design and hospitality design trades professional white glove: receiving, inventory, kitting, delivery, assembly, unpacking and placement of furniture, fixtures equipment, and stocking critical operating supplies and equipment as well as disposition of old fixtures and furniture and equipment.
Continue reading
---
Serving Fairfield County | Your Choice Movers Braun Moving and Storage
Posted on Sep 9, 2019
When you need to find Fairfield County movers who can complete your move efficiently, professionally, and affordably, look no further than Braun Moving and Storage. We are the go-to movers of Fairfield, trusted by many of the 59,000 residents that live here.
Continue reading
---
What is the best moving company for long distance?
Posted on Aug 19, 2019
Moving across country or just long distance, is not an easy feat. Finding the right moving company to cover all the details along the way is crucial to ensure there's no problems along the way and none of the items get lost or damaged. When doing your research for the right company, it's important to get all the facts straight. Read below for some factors that should go into your decision to hire movers.
Continue reading
---
What Exactly Are White Glove Delivery Services?
Posted on Jul 19, 2019
White glove delivery has become a hot topic in the moving industry, however, not many really know what this service actually entails. White Glove Delivery is about going that extra mile to ensure a quality moving experience. It's about treating your family and your belongings as though they were our own.
Continue reading
---
How much does it cost to move to another state?
Posted on Jun 14, 2019
All of these moves, however, must have some sort of cost associated with them though. And unless you are the recipient of a moving package of some sort, it is most likely that you will need to foot the bill. That said, how much does it actually cost to move from one state to another?
Continue reading
---
7 Things You Need to Know When Choosing a Long Distance Residential Moving Company
Posted on May 3, 2019
Making a move, regardless of distance, can be considerably stressful and time-consuming. Add long distance to the mix, and it can be enough to push you over the edge. Thankfully, there are professional moving organizations all over the country that can help make a long-distance move more relaxed and as painless as possible.
Continue reading
---
5 Things-To-Do After Moving to a New State
Posted on Apr 10, 2019
Moving can be stressful, especially when it's moving to a new state. Now that you're here, we have you covered on the next steps. After everything is complete, we hope that you're loving your new space and feel right at home.
Continue reading
---
How do I find a reputable moving company?
Posted on Mar 8, 2019
Making a move from your existing home and location to a new one can be very exciting. A chance to create a new home with new things, or find new ways of displaying the items that might have been in your old house can be quite exhilarating.
Continue reading
---
5 Questions you must ask before hiring an office mover
Posted on Feb 8, 2019
Certainly, an office move can be distracting to the business, especially if not handled properly. But, when partnering with the right corporate moving organization, the move can be handled easily and professionally, allowing critical workers to focus on keeping the business moving forward.
Continue reading
---