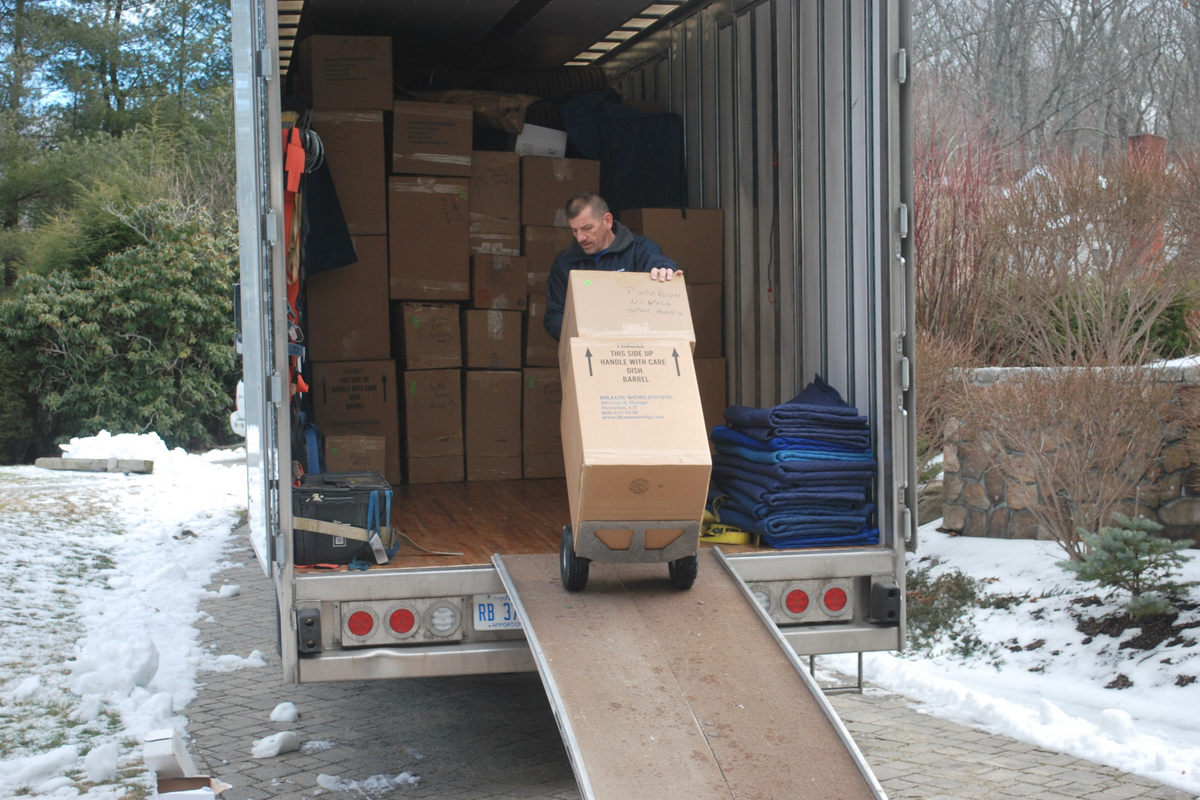 ---
Tips for downsizing after moving to a smaller home
Posted on May 3, 2022
Are you planning on downsizing? Give Braun Moving & Storage a call to help you in the process. Have you downsized before? Share your tips with us!
Continue reading
---
4 Common Questions About Hiring a Cross Country Moving Company
Posted on May 18, 2021
Get answers to four commonly asked questions about moving cross-country. The cost of hiring a cross-country mover can vary widely depending on a number of factors, including the distance of the move, the size of your household, and the amount of belongings you have.
Continue reading
---
What is the best moving company for long distance?
Posted on Nov 19, 2020
Moving across country or just long distance, is not an easy feat. Finding the right moving company to cover all the details along the way is crucial to ensure there's no problems along the way and none of the items get lost or damaged. When doing your research for the right company, it's important to get all the facts straight. Read below for some factors that should go into your decision to hire movers.
Continue reading
---
The Top 5 Mistakes to Avoid When Moving
Posted on Jun 13, 2020
The top five mistakes to avoid when moving: failing to plan ahead, not purging before you move, packing fragile items improperly, not making a moving inventory, and not researching moving companies. By avoiding these common pitfalls, you can make your move as smooth and stress-free as possible. Good luck with your move, and don't hesitate to reach out to a professional moving company like Braun Moving & Storage for help with any part of the process.
Continue reading
---
What Exactly Are White Glove Delivery Services?
Posted on Feb 6, 2020
White glove delivery has become a hot topic in the moving industry, however, not many really know what this service actually entails. White Glove Delivery is about going that extra mile to ensure a quality moving experience. It's about treating your family and your belongings as though they were our own.
Continue reading
---
Tips for Moving With Your Pets
Posted on Nov 20, 2019
Making your move easy on your pet is not as simple as it sounds, but Braun Moving & Storage has put together some tips to make your pet's move as smooth as possible! Here are some solutions that should help your furry friends feel at home and have a calm move.
Continue reading
---
5 Things-To-Do After Moving to a New State
Posted on Apr 10, 2019
Moving can be stressful, especially when it's moving to a new state. Now that you're here, we have you covered on the next steps. After everything is complete, we hope that you're loving your new space and feel right at home.
Continue reading
---
Your Checklist for Moving Out of State
Posted on Nov 28, 2018
Let's be real, moving can be challenging. That's why we've made a moving checklist to help you stay focused and take some of the stress away. We're here to help you get prepared so things will go as smoothly as possible.
Continue reading
---
Moving from Connecticut to Florida
Posted on Dec 12, 2012
Are you moving to Florida? Time to get quotes from reputable interstate movers. Braun Moving & Storage promises to deliver a safe & carefully-planned long distance moving experience from CT to FL.
Continue reading
---