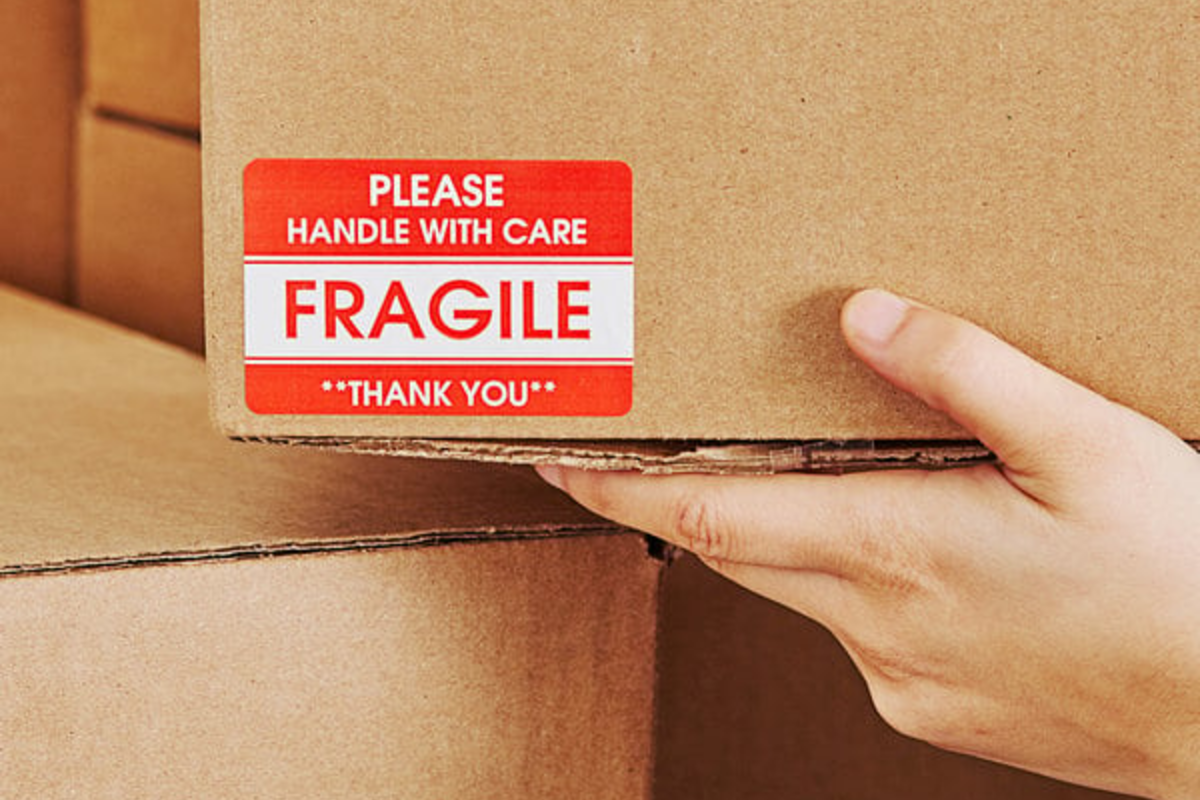 How to Safely Pack Your Fragile Items for a Move
Posted on Dec 19, 2022
Moving can be a stressful and overwhelming experience, especially when it comes to packing and transporting your fragile items. At Braun Moving & Storage, we understand the importance of keeping your valuables safe during a move, which is why we have put together this guide on how to safely pack your fragile items for a move.
Continue reading
---
The Benefits of Hiring a Professional Moving Company
Posted on Jul 7, 2022
At Braun Moving & Storage, we understand the importance of making your move as smooth and stress-free as possible. Here are just a few of the benefits of choosing a professional moving company like us
Continue reading
---
What Exactly Are White Glove Delivery Services?
Posted on Feb 6, 2020
White glove delivery has become a hot topic in the moving industry, however, not many really know what this service actually entails. White Glove Delivery is about going that extra mile to ensure a quality moving experience. It's about treating your family and your belongings as though they were our own.
Continue reading
---
5 Questions you must ask before hiring an office mover
Posted on Feb 8, 2019
Certainly, an office move can be distracting to the business, especially if not handled properly. But, when partnering with the right corporate moving organization, the move can be handled easily and professionally, allowing critical workers to focus on keeping the business moving forward.
Continue reading
---
What to Look for in a Moving Company
Posted on Dec 9, 2015
If you're in need of professional movers in Danbury, contact Braun Moving & Storage to learn more about our reputable services. You can also fill out our online form to request your free estimate today!
Continue reading
---
Braun: Leading the Way in Hartford Household Moving
Posted on Feb 20, 2014
Braun Moving & Storage is proud to serve the residents of Hartford – making their household moving experience seamless and stress-free. At Braun, we believe there's something to be said about a smooth, high-quality moving experience.
Continue reading
---
Memorial Day
Posted on May 26, 2013
Happy Memorial Day!
Continue reading
---
Where You Should and Shouldn't Get Your Moving Boxes
Posted on Oct 10, 2012
There are several places you can get boxes from including moving companies and even online. Your best bet for a good quality box at a decent price is from your Connecticut moving company.
Continue reading
---
Moving in the Summer Months
Posted on Jul 13, 2012
The summer months, specifically June, July, and August are some of the busiest months of the year for the moving industry. If you are thinking about moving toward the end of July or August, but have not yet booked the services of a moving company, you could find yourself in a difficult situation.
Continue reading
---
Connecticut Movers, Getting The Job Done Right
Posted on Nov 9, 2011
Planning a move in the near future? Get in contact with Connecticut movers today get your move logistics figured out. Having a moving company that is experienced and has dedicated personnel to support from an internationally backed company enables us to respond to your every relocation need.
Continue reading
---
Choose Professional Movers for Your Local Move
Posted on Nov 8, 2011
When you look around your home as you plan your move, you might cringe at the amount of stuff you'll have to pack! Trained movers can pack and crate even the most fragile furniture and antiques safely, saving you hours of work!
Continue reading
---
Making International Moving a Breeze
Posted on Jun 26, 2011
Moving is hard enough by itself. When you add in customs and two governments and different policies, well let's just say it get very complicated fast. It can usually take a good amount of time and planning to complete, but with an experienced crew, it can be streamlined.
Continue reading
---
Planning a Successful Business Move
Posted on Aug 13, 2010
When it comes to business moving, planning is the key factor that determines how well the move will go. A well thought out plan goes a long way when it comes to minimizing downtime and performing a smooth move. Talk to your local Connecticut office movers today.
Continue reading
---
Record Management in Hartford
Posted on Apr 20, 2010
At Braun's state-of-the-art facility you receive top-notch service from everything to medical records to financial documents and anything in between. We offer a highly competitive price and high-end customer service.
Continue reading
---