Office Movers in Connecticut
Braun's office moving professionals are focused on mastering every detail of every relocation.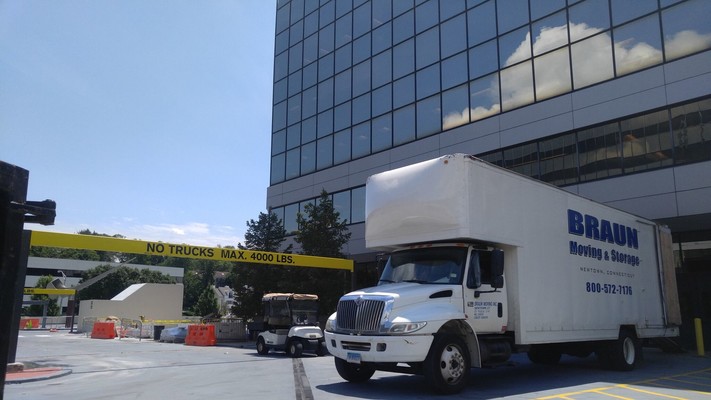 Office Movers
For a carefully planned office move, consider the experts at Braun Moving & Storage. We strive to provide the best care possible, and move everything from your office into its new location.
Commercial Office Moving Services
Braun Moving & Storage has 30+ years of experience as an office mover, trusted by businesses of all sizes in Connecticut for exceptional office and industrial moves. At Braun, our office moving capabilities ensure a well-planned, expertly executed office move, from start to finish.
Our highly-trained work crews, specialized equipment, and office moving expertise benefit every aspect of your relocation.
Are You Ready For Your Free Office Moving Quote?
When you request an office moving quote from Braun, we will provide an estimate for services that is tailored to fit your exact situation. Simply fill out the form at the top of this page or call (800) 572-7176 to discuss your upcoming office move today!
CT DOT License # C-119
NY DOT License # T-34658
Federal DOT License # 658578